---
Main content
Top content
Institute of Empirical Economic Research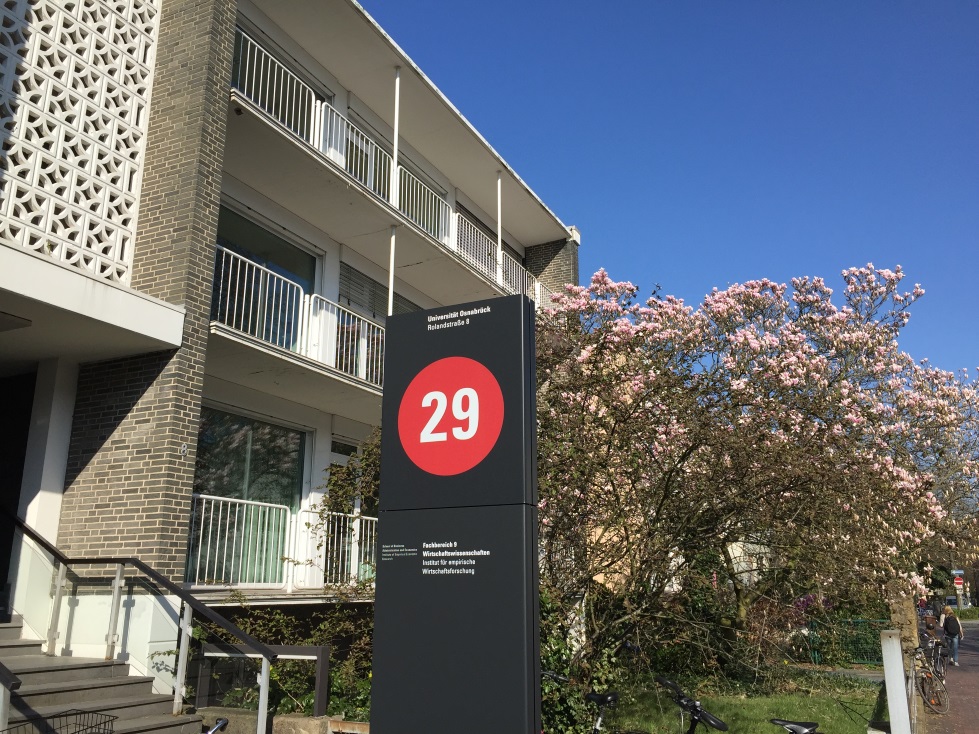 New Working Paper
"Systemic Effects of Bank Equity Issues: Competition, Stabilization and Contagion" by Valeriya Dinger, Vlad Marincas and Francesco Vallascas
Events
The next events will be announced shortly.
Call for Papers
"Current Account Balances, Capital Flows, and International Reserves", May 4-5, 2018, City University of Hong Kong.
Welcome to the Institute of Empirical Economic Research at the University of Osnabrueck. The Institute is a cooperation of three chairs:
International Economic Policy and
The institute maintains its own working paper series and a research seminar, in which both members of the Institute and external researchers present their academic papers. The emphasis of the Institute lies on theory-based empirical research and Economic policy consulting. In teaching and research a broad spectrum of methods in applied economics is employed.
Contact details
Institute of Empirical Economic Research
Osnabrueck University
Rolandstr. 8
49078 Osnabrueck - Germany
Tel. +49 541 969-3508
Fax +49 541 969-2757